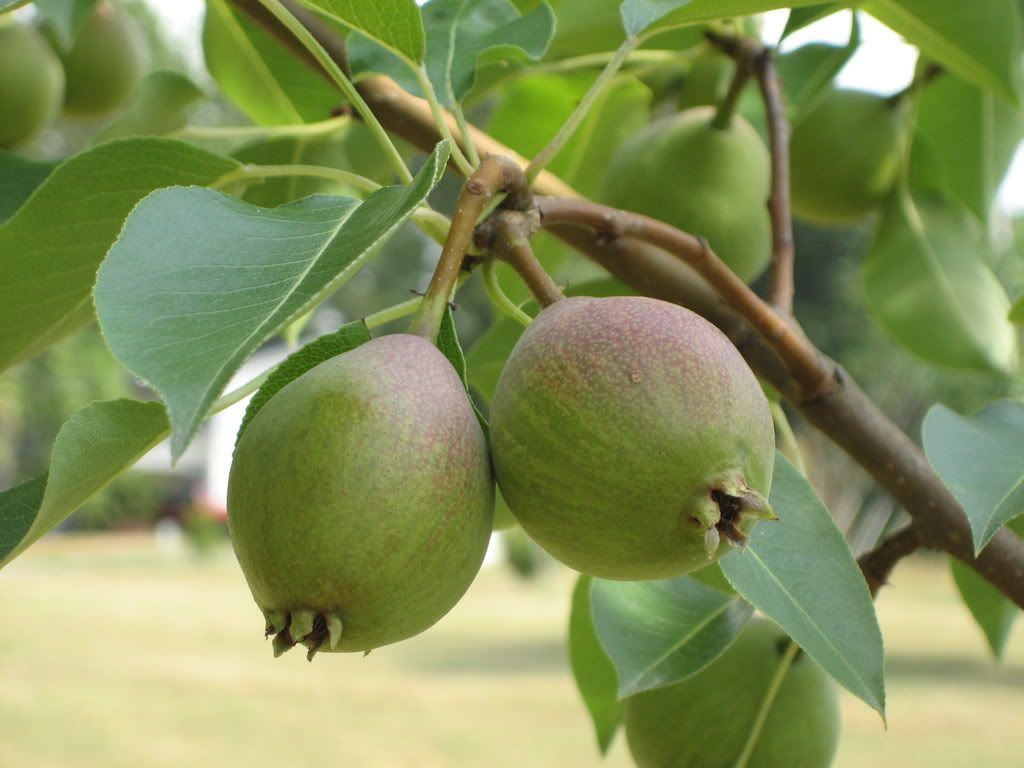 Ok, enough with the cleaning supply posts for awhile. It's summertime and that means I get to talk about my garden. Yea!
I love, love, LOVE summer. The flowers are blooming, the sky is blue, the weather is warm, and we get some great thunderstorms.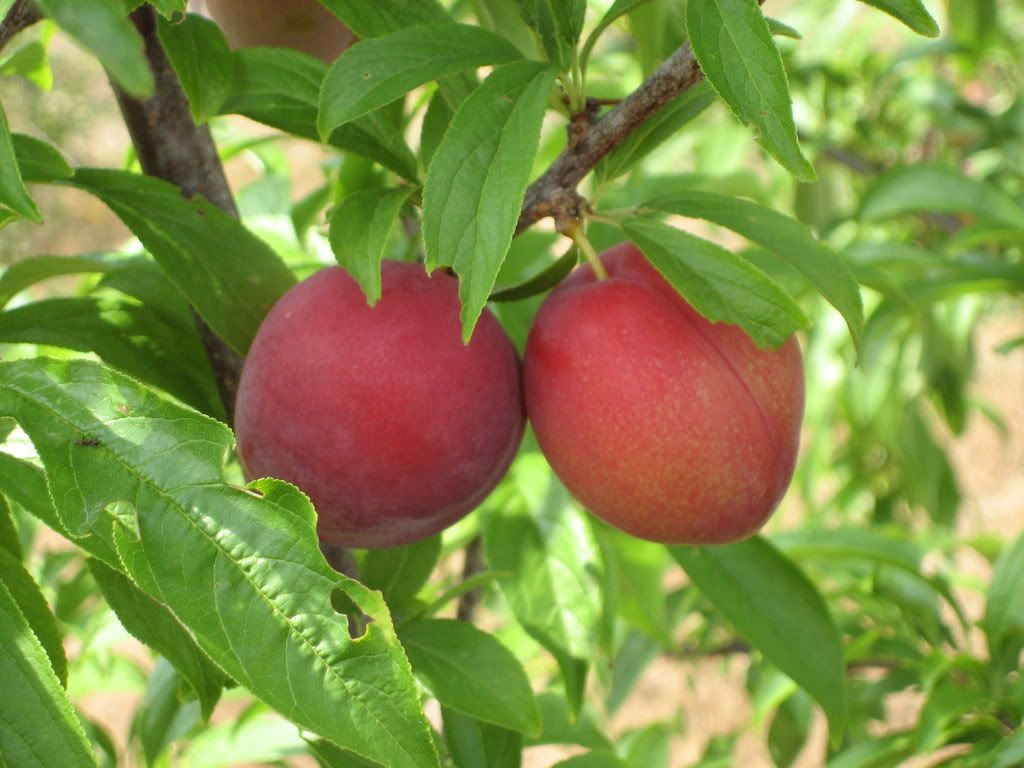 Of course, my allergies are in full swing because of this and I pretty much keep
Claritin
in business but, hey, you can't have it TOO good, right?
This year our fruit trees are producing for the first time, as well. They're just loaded down with apples, pears and plums. I'm pretty sure I'm going to have to learn how to can or buy a dehydrator or something, because we're going to have fruit coming out of places it was never meant to be. I can't wait until those first little fruits (really, they're little. This is the first crop ever.) are ready to toss down my throat. Mmmm...
We've also become really excited about our grape and blackberry "crops" this year. Our two grapevines seem to be dripping with green grape clusters and our three blackberry bushes don't seem to be hurting, either.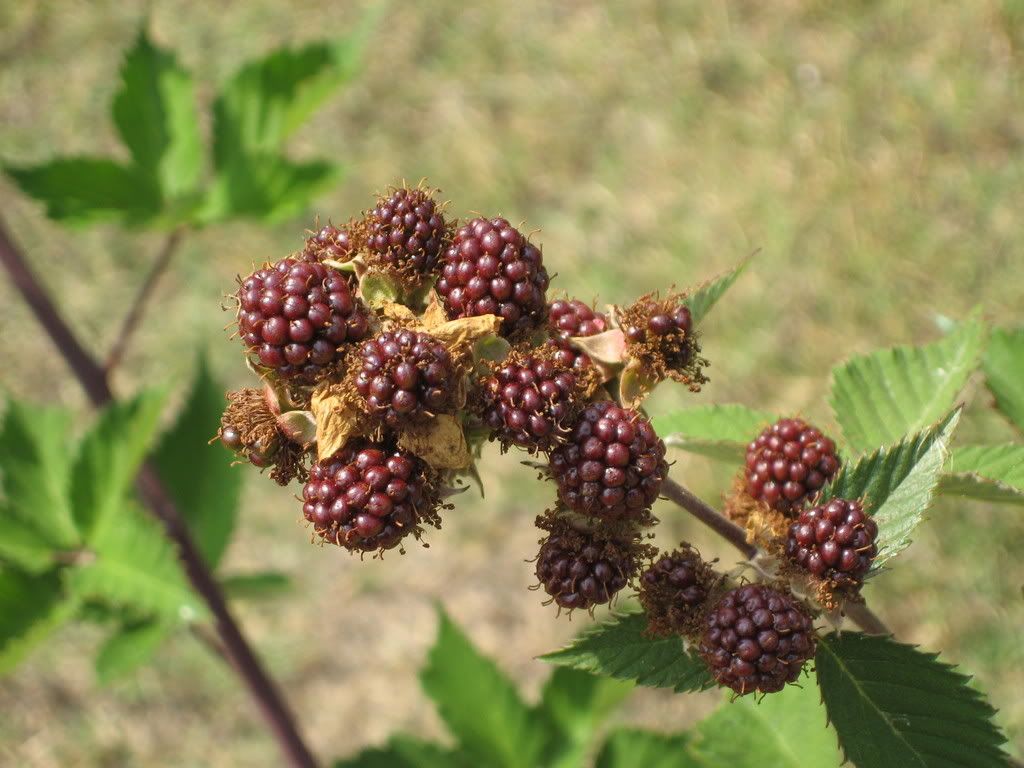 Last year we got enough blackberries for me to freeze and I've been able to put them in homemade baby food and other things all year. I'm looking forward to more.
We planted our garden a few months ago and our plants have started producing vegetables. I have two crookneck squash plants that are already starting to produce little baby squash like crazy. I'm so excited to have them with dinner. They're especially good sauteed in a little bit of browned butter with some sliced onion. I can almost taste it now.
We've also planted some green onions and serrano peppers and are quite excited about them, but the real treat of our garden are our tomatoes. Ah, the lovely red globes of juicy goodness.. After you've experienced the pure loveliness of fresh tomatoes, the impostors they try and sell you in the grocery stores start tasting like little more than soggy styrofoam. Every winter I really start missing our tomatoes badly and begin to daydream of juicy BLT's and cherry tomatoes.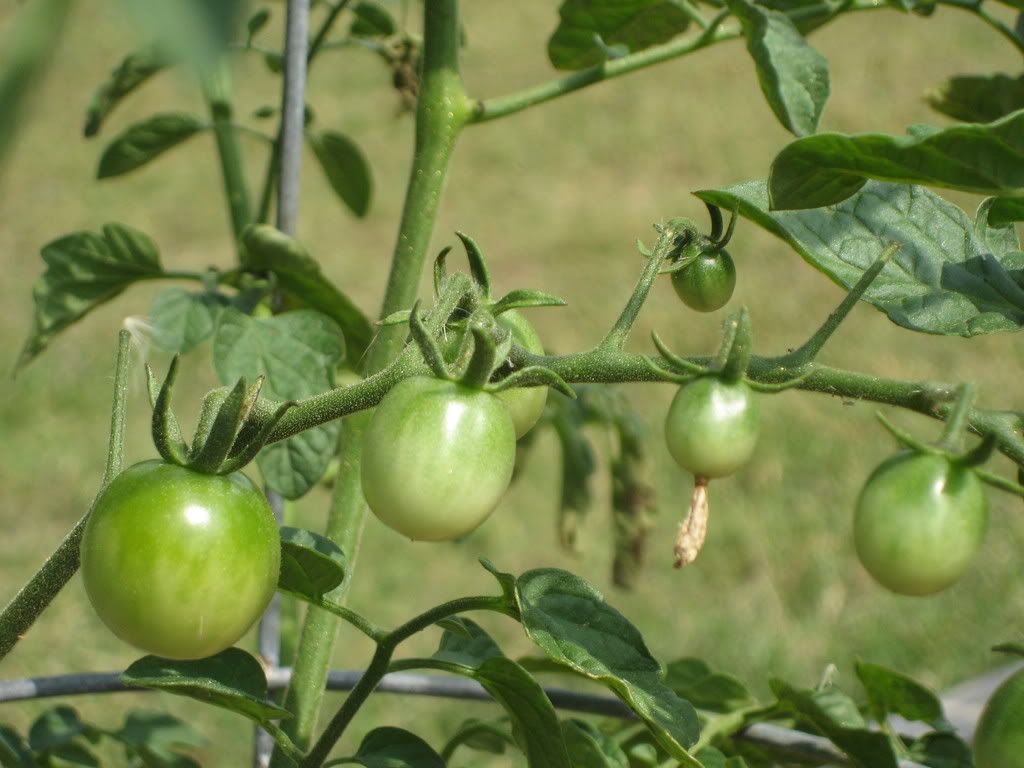 I was so excited early this week to see that I actually have some little cherry tomatoes forming. Every time I go out to the garden I look for signs of red - I just can't wait to eat that first one!
This summer is particularly wonderful because it's my son's first summer that he can really enjoy (he's almost 14 months old). I just know that he's going to have so much fun picking the little tomatoes and the fruit off of the trees. Everything is so new and exciting to him and I so enjoy (like eating my fresh tomatoes) savoring every second of it.
Question of the day:
What are YOU growing this year?

Enjoy!